Lead Generation
Lead Generation After Covid: What Has Changed? 
Covid-19 has forever changed the lead generation game for almost every industry. From B2B to B2C, every business domain has experienced a sharp dip in lead generation.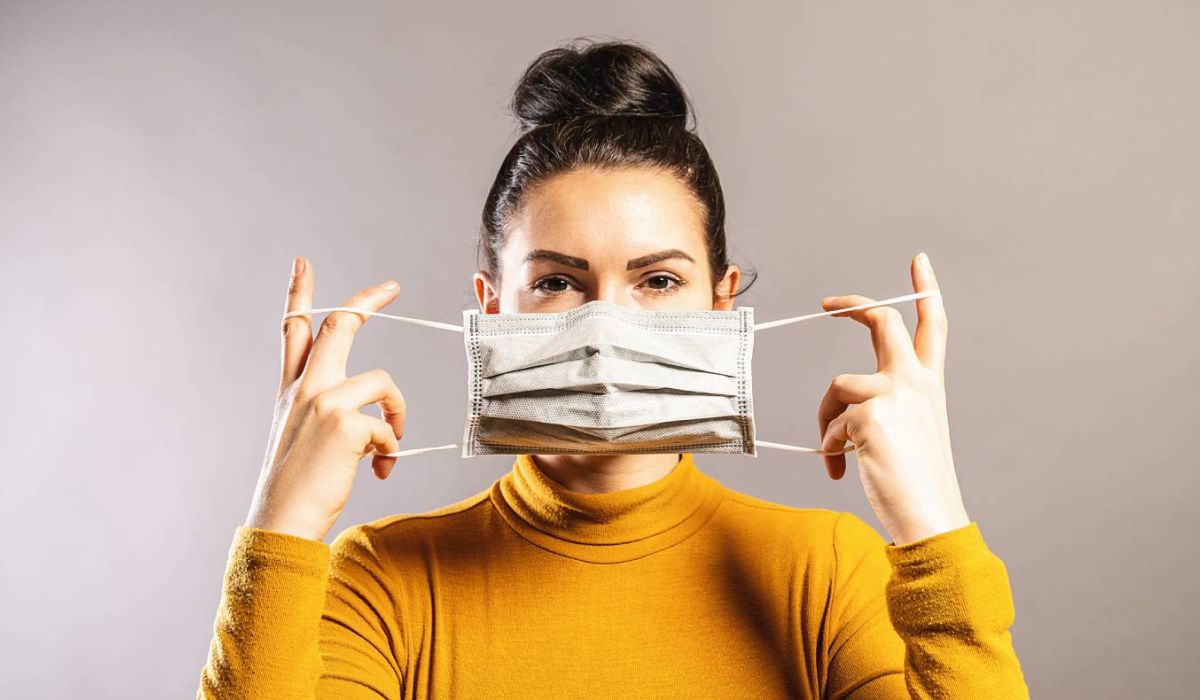 When a pandemic as devastating as this hits, it cripples the purchasing power of the users, thereby hampering the profit of B2C companies. And when these companies face a loss, they are forced to curtail their expenses, ultimately affecting the companies running on a B2B model.  
In short, every business faced a severe dip in lead generation as soon as the lockdown hit. After all, at a time when people are struggling to survive, they will hardly be interested in a product that isn't an absolute need.
Therefore, many businesses shut down during this period, but only those who managed to work around this predicament managed to keep a steady cash flow.
Lead Generation During Covid
Businesses cannot afford to stop operating in the face of a pandemic. If that happened, the world would experience its worst economic collapse along with the Covid-19 outbreak. To keep going, companies had to come up with different lead generation strategies that accommodate the changing needs of their users amidst the pandemic.
Here are some ways lead generation changed in the last two years:
1. Think Like a Customer
When dealing with other businesses in the industry, you have to consider how a crisis will impact their sales volume and demand in the market. When the Covid-19 crisis hit the world, it severely affected people's purchasing power. Regardless of the company you look at, they must have gone through tremendous changes in the last couple of years.
So, if you want to be in business, make sure your services help your clients be in business. For example, a lot of businesses are working with FedEx to deliver their products on time. And even at a time when the government imposed severe travel restrictions, FedEx maintained timely deliveries with 100% precautions against the virus.
2. Safe & Budget-friendly Options
Covid-19 made traveling or hosting in-person meetings almost impossible. On top of the government-imposed restrictions, there was a constant fear of getting infected amongst people. However, businesses had to go on, which led to every company adapting to virtual meets through Zoom or Microsoft Teams.
These companies had to brace themselves for a sudden high influx of new leads who were attracted by the hurdle-free video calls and a suite of business communication tools.
Also, brands at the time were looking for quick and easy solutions, and Zoom's usability gave it an upper hand over its competitors. While tools like Microsoft Teams had a complex setup process, Zoom was easy to use and didn't necessitate any training whatsoever.
Businesses have suffered substantial losses in the last few quarters, so if you're targeting a higher number of leads, you have to entice them with quick and cost-effective tools and services.
3. Adapting to New Needs
This one's for the B2B domain. The Covid-19 crisis gave digital products and services a huge advantage over in-person or physical services.
Digitalization is perhaps the only gateway to survival in today's world. Now that people know the benefits of digitalization, your leads aren't coming for anything less than that.
So, try to focus on creating more and more digital products and services that can be used virtually. For example, brands like WeWork that provide coworking spaces suffered huge setbacks during the lockdown despite offering virtual shared space. However, software like Microsoft Teams that offer seamless remote team management are enjoying huge profits.
Want to know the reason? It's simple: people don't need in-person services anymore; instead, they want everything on their devices.
4. Expanding with a New Product Like
Sometimes, no matter what you do to keep your business running in tough times, it just doesn't work out. If your product line cannot cater to the new needs of your target audience, consider launching a new product line.
Let's consider WeWork. It's a popular brand known for providing co-working spaces for enterprises and working individuals. However, when the lockdown hit and people were forced indoors, they realized that offering physical working spaces just won't cut it. That's when they launched virtual offices in countries like India to cope with the changing needs of their clients.
It's true that WeWork went through a lot of hassle, both external and internal, in the last few quarters, but this one smart move saved them from going bankrupt.
Lead Generation Post Covid-19
Thankfully, things are changing for the better now. The daily cases have gone down in most countries, governments have lifted lockdowns, and people are getting back to their regular lives and slowly regaining their purchasing power, meaning the old methods of lead generation are more or less back to normalcy. It's a great time to amp up your lead generation strategies, get back in the field, and earn new customers.
Here are a few things that have changed for businesses in the last two years:
1. Beat the Competition
As soon as businesses, including your competitors, realized the potential of getting their services online, they jumped on the gravy train. So, how do you surpass the competition and make your leads choose you? By offering more!
For example, let's consider project and team management tools Asana, Slack, and Jira. Despite being popular, none of them are profitable as of now.
On the other hand, ClickUp, which is fairly less popular compared to these, has not only made a profit but significantly increased its market share in the last few years. Currently, it's worth close to $1 billion.
The reason ClickUp got so popular so quickly is that it provided a one-stop solution for all project management needs. From roadmaps and kanban boards to team management and integrations for team communication, they offered it all.
Similarly, if you want to attract more leads and be a step ahead of your competitors, offer more.
2. Needs are About to Change Again
People are going out again, and workplaces are switching back to physical mode, so naturally, business needs will change once again.
While remote work will remain an integral part of modern workflows, you will also need to address the concern of businesses over their team returning to work in person. This is a great opportunity to target new leads for their new needs.
For example, Salesforce was one of the first companies to provide free tools and guides to equip brands to enable a safe return to the workplace for their team. At a time when companies are struggling to protect their workforce without hampering the workflow, Salesforce opted for a smart way to attract more leads.
3. Going Global
Covid-19 popularized digital payments, which opened the doors to the global market even for small business owners. If you truly want to succeed, you have to break free of the geographical boundaries and reach out to customers across the world to maximize your lead generation.
For example, the lockdown years saw countless small business and thrift stores open and operate through Instagram. What worked like magic for these businesses was the introduction of reels.
Launched shortly after the pandemic hit, Instagram vigorously promoted reels in the initial months. Any creator who used this feature got a ton of organic reach, and this is what most small businesses cashed on.
Also, people were home all the time and naturally got addicted to these short video clips, which further helped businesses grow. They managed to rake in orders from across the world in no time.
Even if you are a startup, get on social media, get creative and expand your lead generation efforts beyond your country.
4. Employees Might Never Return to 100% Office Culture
Your new lead generation strategies should be something that remote workers can seamlessly operate without hampering the results.
After all, lead generation is not just limited to your strategies and customers. The ones who helm lead generation — your employees, are an important part of this change.
The remote work culture was highly convenient for employees who got to give their best at work and yet have a personal life. So, there is a high chance your employees would prefer to stay in the remote or hybrid mode.
Remember, this isn't the right time to let your greatest assets go. Poor response to Covid-19, lack of recognition, instability, and growing knack to be self-employed has triggered the Great Resignation, which shows no signs of slowing down. Companies need to hold onto their best employees and create a work environment that works for them.
The Best Lead Generation Strategy After Covid
Now that you know how the business world has changed in the last two years, you might wonder what lead generation strategies will work best in this day and age.
Here are some ideas we have for you:
1. Create Webinars
Webinars are powerful persuasive tools. The best part is that you are already catering to a group of people in need or are interested in your service. So naturally, a good USP and persuasion will be much more effective in generating leads.
Here is how lead generation works in webinars:
You get the user's email ID as they register for the webinar, so you can maintain contact even after the event.
You share a sign-up or registration link right after the webinar with a limited-period offer to attract them to your service.
This way, even if they don't register with you in the first go, you gain their contact information for future targeting.
2. Make Everything Convenient
If there is one thing customers got addicted to during the pandemic, it's convenience. People nowadays want everything quickly and without any hurdles. If you want to generate quality leads, entice them with convenience.
For example, when you land in someone's mailbox, immediately show how you add value to them, make it easy for them to get in touch with you through virtual meets, keep the sales funnels smooth and hurdle-free, and slash the prices or offer EMIs to get people on board.
Another important part of making a sale in the B2B domain is in-person product demos, displays, and discussions. However, now that people are familiar with virtual meets, you can include Zoom meetings at every crucial point of your sales cycle. This will help you build a strong relationship with your client and improve your chances of converting them without spending way too much time or money on individual leads.
One small mistake will make customers drop out, sometimes even at the final stage of the funnel, so ensure you give the best value for their time and money.
3. Embed Opt-ins & Sign-ups All Over the Internet
Don't simply write ads or create websites; rather, create an urge and opportunity for your customers to reach out to you at every stage.
Every time you talk about your service, embed a link and ask them to sign-up, take a demo or register for a free trial. Hold on to every customer information you get and retarget them at appropriate intervals.
People have gone online, and so have you; all you need to do is create a bridge with appropriate embeddings to connect with your users.
4. Focus on Chatbot Conversions
Customers rely mostly on online mediums to conduct product research. Naturally, they will reach out to you through websites and social media for all their queries.
So, make sure you have responsive chatbots on every platform to instantly meet customer queries and improve your lead generation game.
The number one rule of lead generation is to be quick. Don't let your customers on their own for too long; otherwise, they might change their minds.
Bottom Line
The covid-19 pandemic revolutionized the way the world works, and irrespective of whether it's conducive to businesses, this is the new normal we have to adapt to.
Luckily, just a few minor tweaks will be enough to get your lead generation game back on track. Make sure you prioritize your customers, online presence, and employees, and you will surely outperform your goals.