According to stats, it's estimated that this number of users will increase to 4.41 in just a few years. But despite this massive opportunity to connect with customers, many businesses are unable to harness the power of social media. Companies use the same content across all their social networks, not considering what their audience want to see or what they need.
Latest studies reveal that businesses that use Facebook for their social media marketing were able to boost engagement rates. Facebook engagement rate per post has also been unchanged at 0.09% since 2019.
Why not build this into your overall inbound content marketing strategy advantage of this great opportunity to connect with more people? With a solid social media strategy, you can efficiently introduce, engage and sell your brand which will have an impact on your demand generation and lead generation. Get to know the social media strategies you can use for your business this year and beyond.
We'll go about the following in this article:
What is social media content creation?
How to create a social media content plan?
Content strategies for 2023 and beyond.
People rely on social networking platforms to connect to loved ones and friends, to find businesses, to spread their ideas, and to find products and services. These are reasons why marketers can't help but take advantage of increasing usage.
Social media platforms such as Facebook, Instagram, YouTube, and Twitter have gained 490 million users this year. It is also estimated that 15.5 new users sign up every second in 2020 while around 90 percent of people who use the internet tune in to social media sites. Indeed, this year is the best time to connect with your customers, offer your product or service, and announce updates, promos, and special offers using your social network page.
What is social media content creation?
Social media content creation is any kind of content that's distributed on various social media sites. Marketers create social network marketing content that serves all kinds of purposes. From introducing new products, services, and offerings, new promos, offers, and deals, or any updated company information, social media is the best platform to get all these up and running.
Social media content creation is possibly the easiest and most efficient way to reach out to your network. But many companies fail to get social media marketing right resulting in poor engagement and ROI. Consider that most people nowadays use platforms like Facebook, Twitter, Instagram, and YouTube. These users are likely to use social networks to access business pages and marketplaces and to look for business establishments like restaurants, cafes, delis, electronics stores, spas, sports facilities, and many more.
These consumer activities on social networking sites should never be overlooked. This is why social media marketing should be your priority this year.
How do you create a social media content plan?
Hootsuite has a template for creating social media content strategies. Developing a social media content creation plan helps you formulate correct actions and will also help you easily evaluate these actions in the long run. A specific and concise process will map out your success whereas a broad plan would be impossible to accomplish.
Select your goals for social media marketing
Write down your goals for social media content creation. These must be attainable, specific, and relevant. Your objectives must also be measurable and time-bounded so you can evaluate your success and ROI. Goals should channel brand awareness as you meet your target audience halfway; your audience checks your business profile out and also gather data from your audience to be used for content marketing.
Your goals:
Be helpful – Identify and understand what your customers are looking for. Be proactive and assess their situation. Consider how your audience feels and how your product can help them with their problems.
Be relevant – Offer solutions that will match their needs. The more that your customers realize the relevance of your products or service, the more they will consider your brand.
Build a personal connection with your audience – As you learn more about your customers, you'll be able to create more personalized products or services. People love hyper-personalized strategies and expert marketers agree that it's one of the best ways to convert.
Get to know your target audience better
Find out more about your target audience and what they're looking for on social media. This is a way to help you create specific offerings and social network content. Get to know your target customers by noting their age, location, average income, job title or industry, interests, and more. With these data, you'll be able to engage with your target audience better.
Start with audience research to create personalized content, ads, and messages. Define your target audience; these are folks you want to reach using your social media platforms. Using surveys and quizzes are great ideas to identify and target your market.
Surveys and quizzes usually start with a few screening questions which allow you to get crucial information about your visitors like gender, age, location, and interests. The more people join your survey, the easier it will be to create audience personas that you can use to generate targeted content.
Research your competition
Find out how well (or not) your competition is doing. Study their strategies and see if this can work for you as well; find ways to improve these techniques. A part of studying your competition is taking a look at how customers responded to their social media techniques.
Did the post or ad gather enough views? Any comments, shares, or clicks? The audience response gives you a hint about how well the strategy did and if it gained traction. You'll also be able to consider what type of content and other hidden opportunities to serve your customers better.
Start setting up your business accounts
Set up your business profile on social media or if you have existing accounts, take time to improve these so these work with your marketing strategies. Check your profiles and fill out all the fields. Include keywords that are relevant to your business. Be consistent with your branding, images, and profile across all social networks.
Look for inspiration
Draw inspiration from businesses that offer similar services or products. Check out businesses' social media success stories, marketing campaigns, favorite brands on different social media sites, and many more. You want to be unique but there's nothing wrong with checking out other businesses for inspiration.
Create your calendar for social media posts
Now that you have a deeper understanding of what your customers are and what your competitors are it's time to create a social media content calendar. Your calendar helps you stick with your social networking strategies. With a calendar, you can set when your social content will be published and plan the right mix of your content. Partner your calendar with a good scheduling tool. This will publish your content automatically so you don't need to manually update your social network pages.
Create a way to track your progress
Marketers use a UTM code (UTM is short for Urchin Tracking Module). This is a simple code that is attached to your URL to track how well your campaigns perform. UTM codes can track the source, medium, term, campaign, and content of a site, and these show in your website's analytics report.
UTM codes can help you find out how many sales were from a specific email campaign or ton track visitor behavior. You can manually add UTM codes or use a Google URL builder to create a specific UTM code that works for your needs.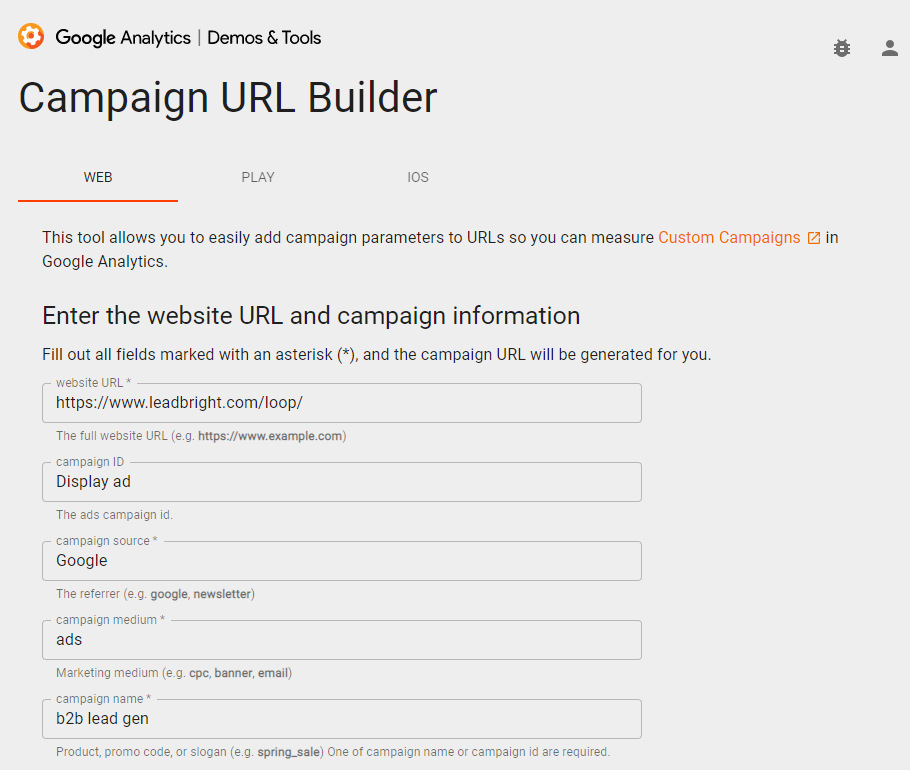 Once the UTM code is added, you can check Google Analytics to view how well your page performed using the 5 metrics. You can now use this data to make enhanced social network campaigns.
Review your social media strategies and adjust accordingly
Now that you have your social media content set up, it's time to evaluate your marketing strategy. Don't worry, you're not expected to get things right the first time. But as you regularly use these strategies you'll eventually find the correct technique that works best for your business. To do an audit of your social networking efforts, use performance metrics for each post you've made. Before you use or scrape out strategies, re-evaluate this and re-test. You may also use surveys to find out how your strategy worked. Get feedback from your followers, visitors, or your email list.
Content strategies for 2023 and beyond
Content creation, like all other marketing strategies, begins with a deeper understanding of your customers. You won't be able to create content if you are unsure about what your audience needs and what they expect from your business.
Starting content creation in 2023
Social networking content has evolved over the years. If you're new to content creation and want to use social media for your successful digital marketing this year, consider the following quality strategies that are sure to be a hit this 2023.
More ephemeral content across social media sites
Ephemeral content is a kind of social network content that's only available for a short time such as Snapchat Stories or Facebook Stories. Internet users nowadays have limited attention spans making ephemeral engagement more and more popular. Marketers will take advantage of this medium and publish short but engaging and possibly addicting mini content.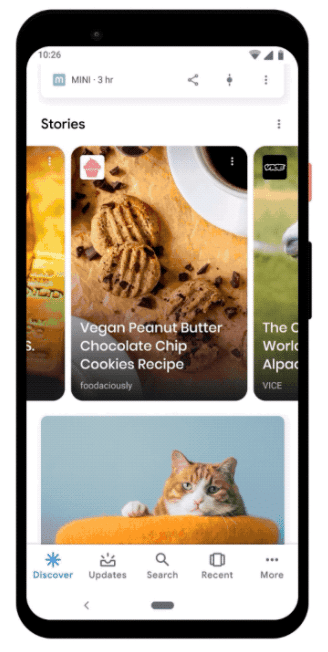 According to the latest report, it is estimated that 64% of marketers are using Snapchat and Instagram Stories. Also, brands publish a new story at least every four days. These numbers show that ephemeral content will likely stay a while.
More ads spent vs. organic results
Despite new contenders like TikTok, traditional social networks and content strategy platforms like Facebook and Instagram will still dominate. From a survey of companies' social budgets this year, 60% considered increasing their Facebook and Instagram budgets while only a small percentage have plans to increase their TikTok budgets. Other traditional social sites like LinkedIn and YouTube will also see massive growth.
Companies will rely less on conversion created from organic searches and will bank more on paid searches. Paid searches center on paid rankings and allow businesses to pay for a good spot in search engine results.
Paid searches provide instant results, produce good ROI, and will target users that are ready to convert. Companies prefer paid searches as it works together with their SEO keyword data use and is available for all kinds of budgets.
Social commerce expansion
Social commerce is now gaining more popularity and it's predicted that it will soon become a retail market for different brands. Social commerce will soon become a regular avenue that works as great as product pages and official websites.
More video and live streaming
Social network users can't get enough of creative video content but it's predicted that aside from video content, live streaming content will also be more popular. According to a study made by Cisco, 82% of online content will compose of video content by 2022. Every day, people check out videos about their favorite brands. Aside from watching the actual video, they also read comments, respond to creators and focus on links included in the videos as well.
Meanwhile, live streaming content has reached unbelievable usage. Groups and organizations use live streaming to feature all kinds of content; even churches live stream masses and prayers online! Sellers and marketers use this method to feature their products and services, create brand awareness, with massive success. A customer who's watching a live stream from a seller can readily order products or services that he's interested in.
Live stream is predicted to stay for years to come. Gamers have long since used live streaming to stream their games to their subscribers. This method is also used to promote how-to instructions, to sell all kinds of products, and to promote places and destinations to people around the world.
Augmented Reality on the Rise
Augmented reality is and will be a big hit in social media. Social networking platforms like Snapchat, Facebook, and Instagram will continue to use this trend and not just to create fun selfies or posts. Soon, users can try on clothes, shoes, or other accessories before they buy online through augmented reality. More businesses will adopt AR to their social networking strategies in the future.
More social communities
People from everywhere are setting up social communities online to offer assistance and voice out their concerns and this is predicted to rise in the future. Recent social communities are groups related to bartering, community programs, community pantries, work, and social communities, and many more.
FAQ
What is a media content creator?
A media content creator is a talented and skilled social network expert who can create content relevant to your business. Successful businesses that use social media platforms hire media content creators to come up with marketing content like videos, infographics, how-to lists, picture collages, articles, blogs, and many more.
Most media content creators also manage business social media sites not just creating content. They use apps, digital software, or tools like Hootsuite, Canva, or other programs to generate quality content and to review metrics, analytics, and data. Hiring an expert media content creator is a sound investment for any business as you can guarantee that your social network strategies are in good hands.
Here are the most frequently asked questions and their corresponding answers about social networking strategies:
Question: What is the most popular social network site online?
Answer: According to the latest count, Facebook leads all social media sites with more than 2.7 billion MAU or monthly active users. This makes Facebook a must-have for all businesses and brands.
Question: What are the top social network sites with the most active users?
Answer: According to the latest count of Statista, Facebook, Instagram, and WhatsApp have the most number of active users.
Question: What are the types of social media?
Answer: There are several types of social media networks: bookmarking sites, social news sites, media sharing sites, microblogging sites, blog comments and forums, social review sites,and community blogs.
More social media strategies are expected to flourish this year as more and more businesses are starting to realize the importance of social media marketing to connect to their customers. Remember, social media is ever-changing, and therefore, understanding the trends can help you dominate your social media campaigns.