What is content automation?
Content automation refers to a strategy in digital marketing that aims at eliminating human intervention throughout the content lifecycle. The goal is to automate or program any process related to the content marketing workflow that may be time-consuming, costly, or redundant. Automation may be applied to any aspect of content marketing including planning, creating, publishing, as well as monitoring of content.
What is the purpose of content automation?
The main purpose of automation is to simplify human activities. While doing so, it streamlines the content creation process and reduces costs related to operation in the long run.
According to a report from Adestra's Marketer vs. Machine, "the biggest benefits of automation are saving time", attributing to 74% of the overall stats.
Nucleus Research also reported that automation drives up to a 14.5% increase in total sales productivity, along with a 12.2% reduction in marketing overhead.
Businesses automate their processes while improving performance on a significant scale which will help with inbound marketing as well as outbound.
What are the benefits of content automation?
Automating content marketing offers several benefits to companies and organizations. Whether your business is still in its early phases or operating globally in full-scale, you can enjoy a number of benefits in investing in automation.
It saves you time
Nothing can consume your precious time more than going through repetitive content marketing processes every day. While your team spends too much time looking through emails, checking out on leads, and publishing content on social media, they may be skipping one important thing – the creation of dynamic content.
With content automation, you can use your time and resources to focus on the core competencies of your team, giving attention to sales and marketing, while concentrating on the growth of your business.
Your company will save money
Saving money is another benefit that you can expect with content automation. How is this achieved? Take a look at your productivity levels. If your goal is for your marketing team to create dynamic content, the repetitive tasks have to be taken care of. Rather than employing new people to do the job but go through the learning curve, investing in a content automation system may be the wiser decision to take.
It will improve the overall workflow
When your marketing team can now direct their attention to creating campaigns and building client relationships, improvements in your workflow will follow. This will then lead to a revenue increase. Automation helps in identifying bottlenecks on the pipeline of content production, quickly addressing the issues. Automation can also help in streamlining communications between the departments and the employees.
How do you automate content creation?
There are three ways to automate content creation:
Create
Combining together artificial intelligence with natural language processing and big data may enable organizations to automate content creation.
The Associated Press and The Washington Post, for example, two of the most respected news outlets, have started using content creation bots in analyzing millions of data streams with the work of creating news articles, in-depth reports, and press releases.
It is a general observation that artificial intelligence has changed content marketing forever. The introduction of AI in content marketing saves time and minimizes the need for manual work.
Curate
Curating content is easier compared to creation. This tactic is time-saving, allowing you to leverage the use of quality content while sustaining the attention of your audience. Tools such as Storify, Feedly, Scoop.it, Sniply, and Swayy are good alternatives. With content curation, relevant content is fresh, while offering teams more time to create high-quality content.
Distribute
The last step in the process of the content cycle is monitoring and distribution. This includes scheduling posts, tweets, and videos so that the readers can easily see them. It is also a good way to encourage engagement.
Content distribution is seen in social media automation. This process utilizes automated tools with the goal of improving social media presence through advance post scheduling and content curation.
3 tools to help automate content
There are tools that help speed up the creation of content creation and there are others that use AI to replace the human element of the creation process. Here are a few tools that can help you create amazing content and speed up the process.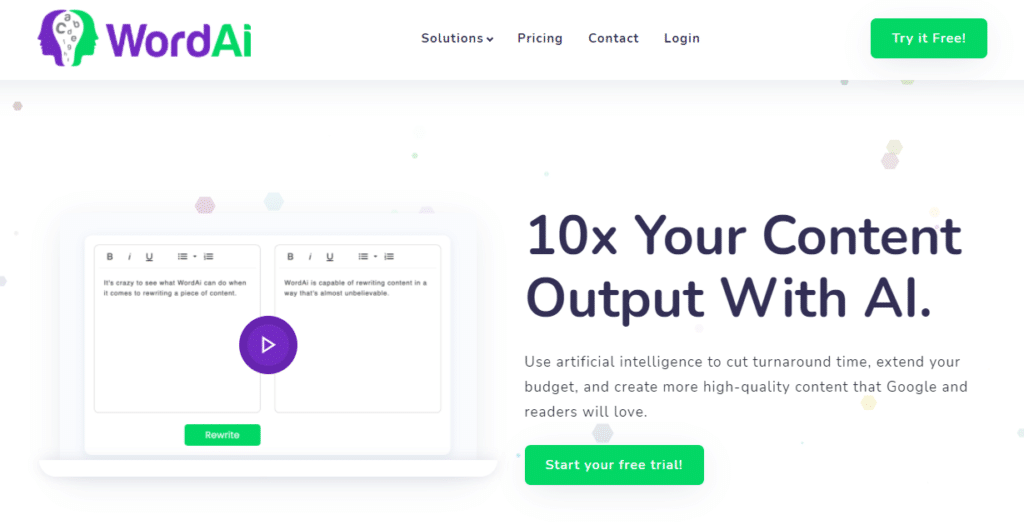 It is interesting that Word AI works almost like a human, not considering sentences as a string of words. Instead, it offers the ability to convert the strings of words into intelligible sentences which allows humans to interact with one another.
It is an article rewrite that rewrites content from scratch. The rewriting capacity of this tool is high-level and is highly content human-readable.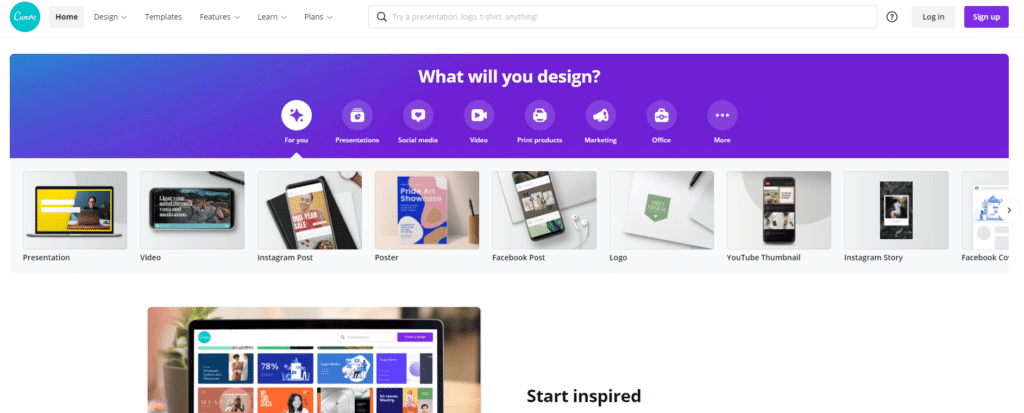 Canva is a tool online that creates images. There are several templates currently available for various social media platforms, including Instagram and Facebook. All you need to do is to place the content on the templates, and the design is ready for publishing.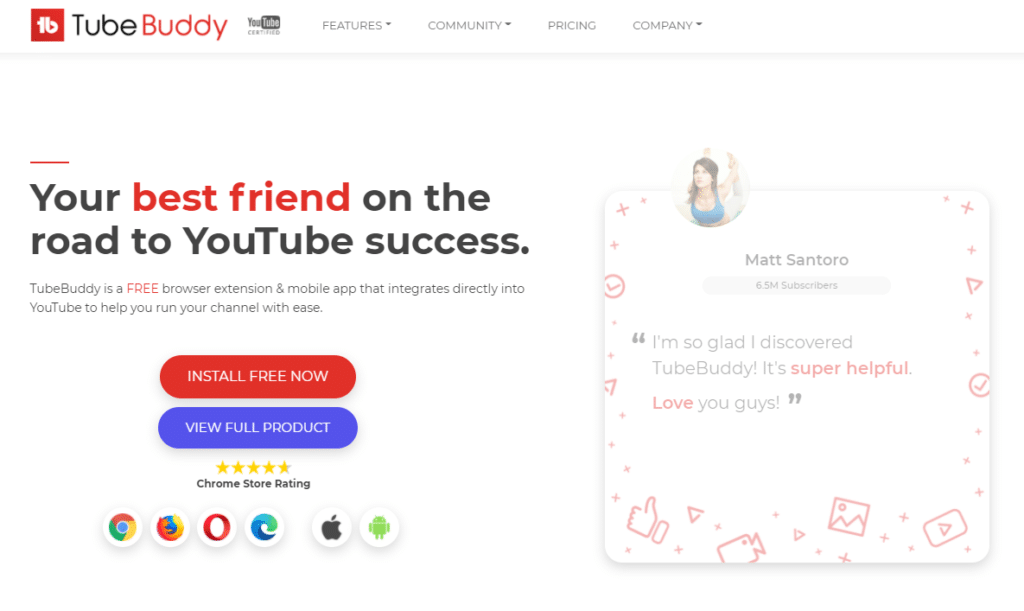 If your content strategy includes incorporating videos, then TubeBuddy is a good tool. It comes as a free Chrome extension equipped with features that optimize YouTube content.
This is designed to allow users to channel their everyday processes on YouTube, saving a good amount of time, allowing users to focus on the creation of new content.
What are the best practices of content automation?
In order to maximize content automation, the following are some best practices:
1 Set Actual Goals
See how marketing automation can further enhance campaigns by establishing and achieving goals for the quantity of:
Quality leads attracted
Leads assumed ready to turn into sales
Conversions and the specific point in the customer's experience in which these conversions occur
2 Develop the Personas of Buyers
Buyer personas can be created by looking into the demographics, backgrounds, preferences, interests, jobs, locations, industries, challenges they encounter, and others in order to understand their pain points. With this information, you have an idea of how to help them, and thus be able to market to them by offering solutions to their specific needs.
3 Create Relevant Content
Who are your buyers and in what phase of the buyer's journey they currently are will have a gauge on the content type produced. Thought leadership and emails can help in creating brand awareness. The possibilities for creating relevant content are endless.
Content marketing automation
Who would have thought that automation can also be seen in the field of content marketing? Content marketing automation can be applied in different cases, including proofreading content, gathering published content, sharing content, monitoring and analyzing engagement of readers, optimizing content, translating content, creating content creation, curating content, and writing content. All of these have the potential to be successful without the need for human intervention.
While automation may sound overwhelming, it can provide scalable benefits to businesses. Other smaller businesses think that automation only fits big businesses, thinking that it is expensive. However, by looking at the bigger picture, automation, whether in content or other aspects, offer several benefits.
Is content automation really worth investing in?
Content automation, as a strategy in digital marketing, offers a number of benefits. It helps in the orchestration of the entire content creation process, optimization of social media marketing impact, thus making the most out of the time and resources available. With all of these benefits in mind, content automation is worth investing in. After all, content automation is an evolving trend, which offers a lot of promises for the future.